Science Explorers Club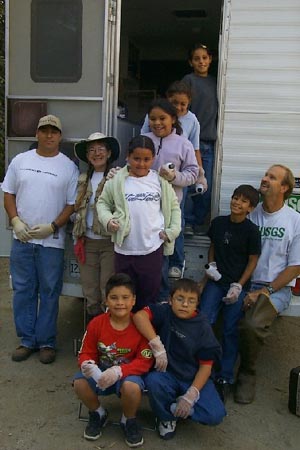 Explorers Clubs are filled with giggling children on reservations in San Diego County. The purposes of this free program are many: nourish interest in love of outdoors, introduction to outdoors science as a career, share the values that protect the earth, and to provide outdoors scientists as role models.
The activities are designed to attract 6-12 year olds. These include: panning for gold and crystals, exploring the four directions, collecting rocks, discovering what people add to the streams, digging to learn about soil and underground water, learning outdoors photography skills, hunting for bugs and butterflies, collecting wildflowers, and hunting for lizards. The children are free to roam, get wet and dirty, and to make observations; they vote with their feet if they donít think they are having fun.
One formal activity every year includes participating in World Water Monitoring Week, which centers around Oct. 18. Reservation EPA personnel join in to teach the children how to keep water safe and to measure water quality.
The program is the brainchild of "Doc," otherwise known as Dr. Eleanora (Norrie) Robbins, a geologist who retired in 2001 from the U.S. Geological Survey (USGS) in the Washington, DC area, and is now adjunct faculty at San Diego State. She was concerned that she rarely met Native American scientists in her 36-year-long career with the Federal Government. Social worker Mona Osbourn (Pawnee, BIA-retired) taught her that kids on reservations meet social workers and lawyers, not scientists. So Robbins decided to be a role model on reservations to remedy this problem. Other scientists are invited and come from SDSU, USGS, SDNHM, Santa Ana Water Quality Review Board, and Palomar College. Volunteer biologists and elders are always in demand.
Education Directors on each reservation structure their programs individually. Some feed the children lunch or snacks, and some provide a van and driver to transport the children. Their funding is through MESA, JOM, Head Start, or Boys and Girls Clubs. Some request 1.5-hour after-school programs and some reserve a longer block of time on Saturdays.
Science Explorers Club Program for Reservation Children
Intertribal Sports Cultural Event November 23, 2010
The Native American Activity Page For Children
Norrie at La Jolla Reservation on Science Explorers Club climbing trees day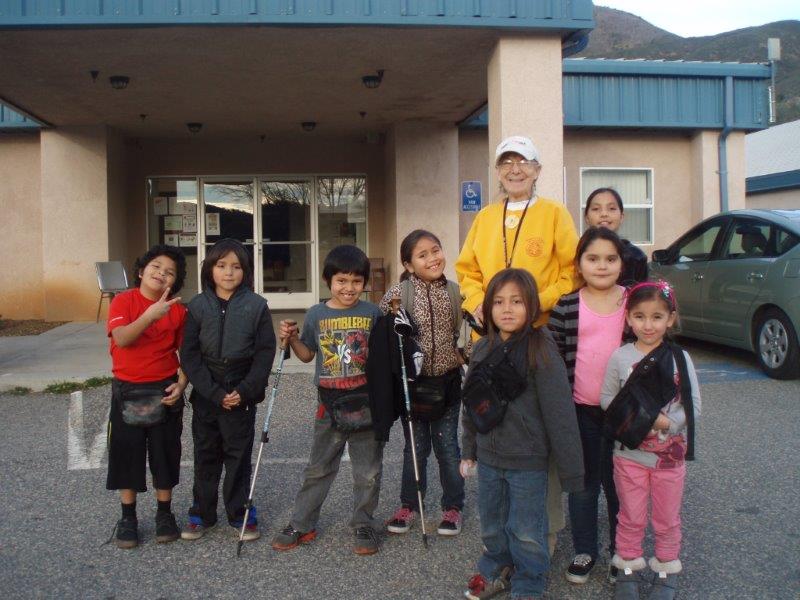 return to publications, events and adventures